Five trends in youth ministry point to a perfect storm on the horizon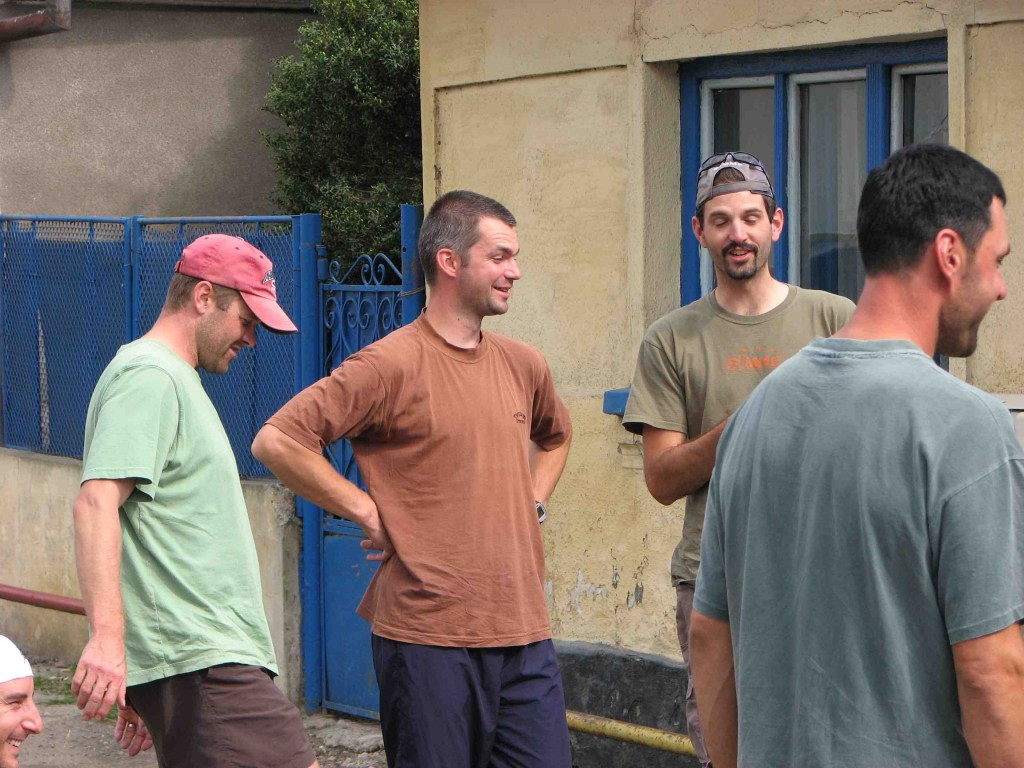 The trends I'm referring to are:
1. Youth culture is more fragmented than ever before. (Why? Because families are breaking down, young people are more fragile, broken, and have greater needs.)
2. You need more youth leaders today to reach fewer young people.
3. Volunteerism is decreasing.
4. It is harder to get young leaders to commit to pouring their lives into kids to help build a sustainable youth ministry program. (Why? Because the young leaders of today are coming from a broken, hurt generation. They are less resilient, somewhat biblically illiterate, and they have less capacity to serve and pour themselves out for others.) They need to be intentionally built up.
5. It takes more time to train and mentor a younger leader to a place where they can step up to lead.
Youth pastors, para-church directors, churches, and seminaries need to address these trends directly in order to prepare a way through this perfect storm that may be on the horizon. In a nutshell here is the problem and a simple proposal to heal it:
+  FEWER LEADERS ARE AVAILABLE & WILLING TO COMMIT TO LEADERSHIP
+  IT TAKES MORE LEADERS TO REACH FEWER KIDS TODAY
+  IT TAKES MORE TIME AND EFFORT TO TRAIN AND MENTOR YOUNGER LEADERS TO A PLACE WHERE THEY HAVE CAPACITY TO LEAD AND SERVE
= (SOLUTION) WE MUST STICK TO THE BASICS OF GOSPEL-CENTERED RELATIONAL YOUTH EVANGELISM, & DISCIPLESHIP (AND IT IS GOING TO BE HARD LIKE AN EXPEDITION TO THE NORTH POLE).
SOUND DIFFICULT? COUNT ME IN!
There is much to say about this, and no blog posts or resources can solve any aspect of this trend. But since, according to Jesus, the Kingdom of God is like a mustard seed, I'd like to suggest one simple seed that I've used with leaders to encourage and equip them to keep sowing and keep making disciples.
RELATED POST: 12 Step Checklist to Make You a Better Speaker or Teacher
HOW TO DEVELOP GOSPEL-SATURATED YOUTH LEADERS

1. Understand the
Foundation of the Gospel

so you can build on it:
1 Corinthians 15:3-5: "

For what I received I passed on to you as of first importance: that Christ died for our sins according to the Scriptures,

 

that he was buried, that he was raised on the third day according to the Scriptures,

 

and that he appeared to Cephas,and then to the Twelve."
II Timothy 3:14-17: "

But as for you, continue in what you have learned and have become convinced of, because you know those from whom you learned it,

and how from infancy you have known the Holy Scriptures, which are able to make you wise for salvation through faith in Christ Jesus.

 

All Scripture is God-breathed and is useful for teaching, rebuking, correcting and training in righteousness,

 

so that the servant of God may be thoroughly equipped for every good work."
2. Understand the
Nature of the Gospel

so you are clear on the message we have to share. Here are Jesus' first speeches/sermons/messages recorded in each of 4 Gospels (Matthew, Mark, Luke & John):
Mark 1:15: 

"The time has come,"

he said.

"The kingdom of God has come near. Repent and believe the good news!"
Matthew 4:1: "From that time on Jesus began to preach,

"Repent, for the kingdom of heaven has come near."
Luke 4:16-21: "

He went to Nazareth, where he had been brought up, and on the Sabbath day he went into the synagogue, as was his custom. He stood up to read,

and the scroll of the prophet Isaiah was handed to him. Unrolling it, he found the place where it is written:

"'The Spirit of the Lord is on me,

because he has anointed me

to proclaim good news to the poor.

He has sent me to proclaim freedom for the prisoners

and recovery of sight for the blind,

to set the oppressed free,

to proclaim the year of the Lord's favor."

Then he rolled up the scroll, gave it back to the attendant and sat down. The eyes of everyone in the synagogue were fastened on him.

He began by saying to them,

"Today this scripture is fulfilled in your hearing."
John 1:12-13: "

Yet to all who did receive him, to those who believed in his name, he gave the right to become children of God—

13 children born not of natural descent, nor of human decision or a husband's will, but born of God."
3. People generally like to hear good news. Share it. What are you afraid of?
Acts 1:6-8: "

Then they gathered around him and asked him, 'Lord, are you at this time going to restore the kingdom to Israel?' 

He said to them: '

It is not for you to know the times or dates the Father has set by his own authority.

 

But you will receive power when the Holy Spirit comes on you; and you will be my witnesses in Jerusalem, and in all Judea and Samaria, and to the ends of the earth."
Luke 17:21: "…

nor will people say, 'Here it is,' or 'There it is,' because the kingdom of God is in your midst."
4.
Spreading of the Gospel is God's Vision, not ours

. Relax and just point people to him with no strings attached. You can't control how people will respond.
Acts 1:8: "

But you will receive power when the Holy Spirit comes on you; and you will be my witnesses in Jerusalem, and in all Judea and Samaria, and to the ends of the earth."
Acts 2:22-24, 36:

"Fellow Israelites, listen to this: Jesus of Nazareth was a man accredited by God to you by miracles, wonders and signs, which God did among you through him, as you yourselves know.

 

This man was handed over to you by God's deliberate plan and foreknowledge; and you, with the help of wicked men, put him to death by nailing him to the cross.

 

But God raised him from the dead, freeing him from the agony of death, because it was impossible for death to keep its hold on him.

…

"Therefore let all Israel be assured of this: God has made this Jesus, whom you crucified, both Lord and Messiah."
5. The Apostle Paul, who served the church really well by giving us a path of Scripture to walk with people on. Somewhere on the road you walk with young people, you can have faith that they will bump into Jesus along the road. Here is
Paul's Understanding of the Good News according to the Letter to the Romans
Romans 1:3-4 (The facts of the Gospel): "…

regarding his Son, who as to his earthly life was a descendant of David,

4 and who through the Spirit of holiness was appointed the Son of God in power by his resurrection from the dead: Jesus Christ our Lord."
Romans 1:16 (Paul's allegiance to the Gospel): "

For I am not ashamed of the gospel, because it is the power of God that brings salvation to everyone who believes: first to the Jew, then to the Gentile."
Romans 1:18-3:21 (God's Reign) "

Therefore no one will be declared righteous in God's sight by the works of the law; rather, through the law we become conscious of our sin.

" -Romans 3:20
Romans 3:21-31 (God's Justice)  "…

for all have sinned and fall short of the glory of God,

24 and all are justified freely by his grace through the redemption that came by Christ Jesus." -Rom. 3:23-24
Romans 4:  Faith is measured over a lifetime
Romans 5:  There is peace for those who believe in Jesus through the reality of our being a new creation in relationship with God (Rom. 5:1)
Romans 6:3-4 (Experience peace by the power of resurrection in the present moment): "

Or don't you know that all of us who were baptized into Christ Jesus were baptized into his death?

4 We were therefore buried with him through baptism into death in order that, just as Christ was raised from the dead through the glory of the Father, we too may live a new life."
Romans 7:21 (Struggling with sin will always be a reality for us until we are in Heaven with Jesus): "

So I find this law at work: Although I want to do good, evil is right there with me.

"
Romans 8:10 (The Holy Spirit transforms our hearts): "

But if Christ is in you, then even though your body is subject to death because of sin, the Spirit gives life because of righteousness.

"
Romans 10:1 (The Gospel and the nation of Israel. He's got a plan.): "

Brothers and sisters, my heart's desire and prayer to God for the Israelites is that they may be saved."
Romans 12:1-2 (The Gospel lived out): "

Therefore, I urge you, brothers and sisters, in view of God's mercy, to offer your bodies as a living sacrifice, holy and pleasing to God—this is your true and proper worship.

Do not conform to the pattern of this world, but be transformed by the renewing of your mind. Then you will be able to test and approve what God's will is—his good, pleasing and perfect will.

"
6. There will be pressure to accommodate the Gospel message. Don't give into the pressure.
1 Cor. 1:17  "

For Christ did not send me to baptize, but to preach the gospel—not with wisdom and eloquence, lest the cross of Christ be emptied of its power.

"
1 Cor. 2:1-2 (The Resurrection is the one factor that literally is a game changer. If Jesus didn't raise from the dead, then you can stop here.): "And so it was with me, brothers and sisters. When I came to you, I did not come with eloquence or human wisdom as I proclaimed to you the testimony about God. 

For I resolved to know nothing while I was with you except Jesus Christ and him crucified.

"
Col. 1:15-20 (The Supremacy of Christ: Why all this focus on Jesus? Because the Gospel is Jesus plus nothing.)
Phil. 2:5-11 & 1 Peter 2:24-25: The Downward Progression of Servanthood Leads to Exaltation. This whole Gospel life we are talking about living is a slow and steady downward progression of humility. Jesus must become more, I must become less. Any other way is a rabbit trail and leads nowhere. We need to help each other not stray from true Gospel path. Others will be attracted to Jesus as we stay close to him.
"He himself bore our sins" in his body on the cross, so that we might die to sins and live for righteousness; "by his wounds you have been healed."  For "you were like sheep going astray," but now you have returned to the Shepherd and Overseer of your souls." -1 Peter 2:24-25
LET'S DO THIS
Spend some time saturating yourself in Gospel so its fresh again for you.
What do you think might be some implications of these five trends for your student ministry in your church or parachurch?
Think of how you might be able to take these principles above and turn it into a series of talks or seminars to train leaders in your church.
How was helpful to you? Anything you agree with? Anything you would add to the discussion? I'd love to hear your comments!