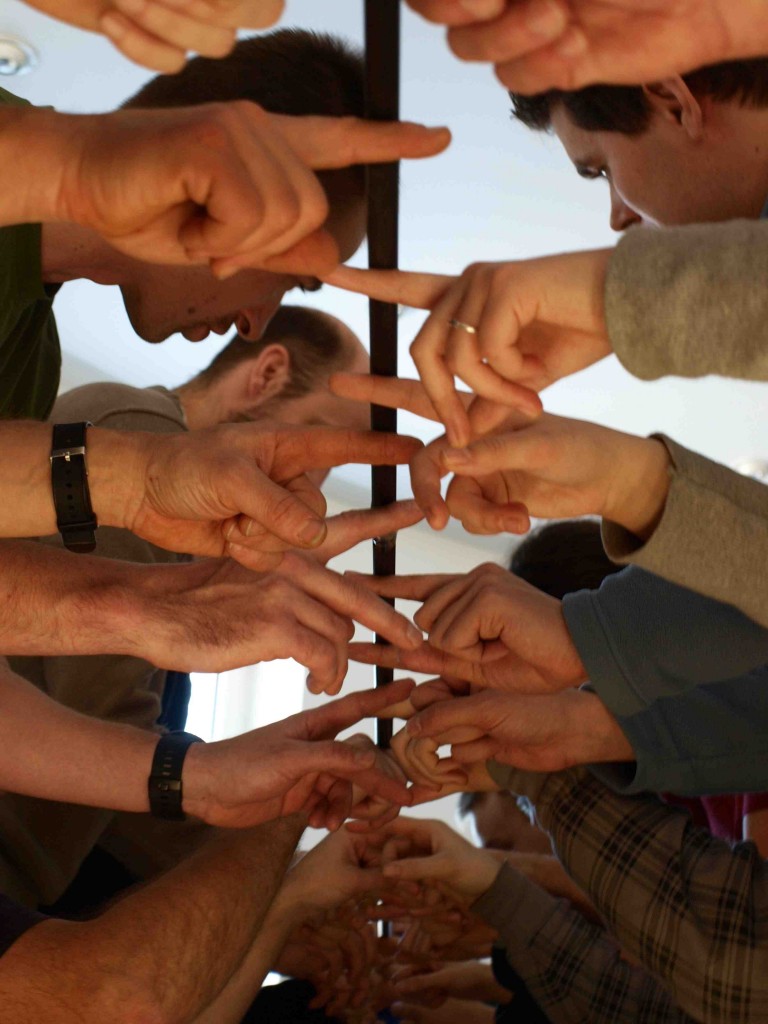 The 4 phases of youth leadership training are simply: You watch me. You help me do it. You do it, I help you. You do it, I watch you.
Leadership training for youth ministry back in the days when I started youth work was pretty simple. I was a student at the University of Arizona and I wanted to help kids meet Jesus. But I had no idea what I was doing. I was available, I was somewhat teachable, and I was wanting a mentor.
The first "youth leadership training" I got was through a very short conversation with an older more experienced leader in our area. He said, "You see that high school over there, Ashley? It's full of about 3,500 high school kids who need Jesus. Let's go."
The essence of youth leadership is just as simple today. To reach the students in your area it takes leaders who are: Teachable, Available, Humble, and willing to be Apprenticed.
As I think back to the way my leader Jim apprenticed me to start building relationships with kids and sharing Jesus with them, he basically did four things. And I believe this is the essence of how to train leaders to reach the next generation, which every generation must do.
THE FOUR PHASES OF YOUTH LEADERSHIP TRAINING
You watch me.
You help me do it.
You do it, I help you.
You do it, I watch you.
The first thing I did was go to the school and watch Jim hang out with kids. I couldn't believe how simple it was. Students welcome adults who are willing to enter their world. The next thing I did was help Jim by getting to know some of the kids he had already built relationships with but didn't have as much time to follow up with. I was following on his coat tails. It's kind of like when a surf instructor gives you a push the first few times the waves come up behind you. That little push gets you the momentum to stand up.
Next, I did it. By following Jim's example I took initiative to build some relationships with other students while Jim was hanging around with me to offer support and encouragement. And then as the year went along, I found that I was getting more confident, building lots of relationships, and able to share Christ with kids on my own while Jim watched from a distance. That process has continued by God's grace throughout my life. And I hope I never grow out of it. Jim's investment in me really shaped my understanding of youth leadership development. Now I just repeat that cycle and have lots of fun investing in new leaders from year to year.
LET'S DO THIS!
Have you been apprenticed in youth leadership by someone who was intentional with you like Jim was for me? If not, could you ask someone to apprentice you this year? It will make a huge difference.
Try Incorporating these four phases of leadership training this year with 2-3 youth leaders who are 1) available, 2) teachable, 3) humble, and 4) willing to be apprenticed.
SHARE YOUR THOUGHTS
HAVE YOU EVER HAD A LEADER INVEST IN YOU IN THESE FOUR PHASES OF LEADERSHIP? WHAT'S YOUR STORY?
HOW HAS ANOTHER LEADER SHAPED WHO YOU ARE AS A LEADER TODAY?