Youth are significantly influenced by their friends. This is why it's important to have youth leaders who can model what it means to be a good friend.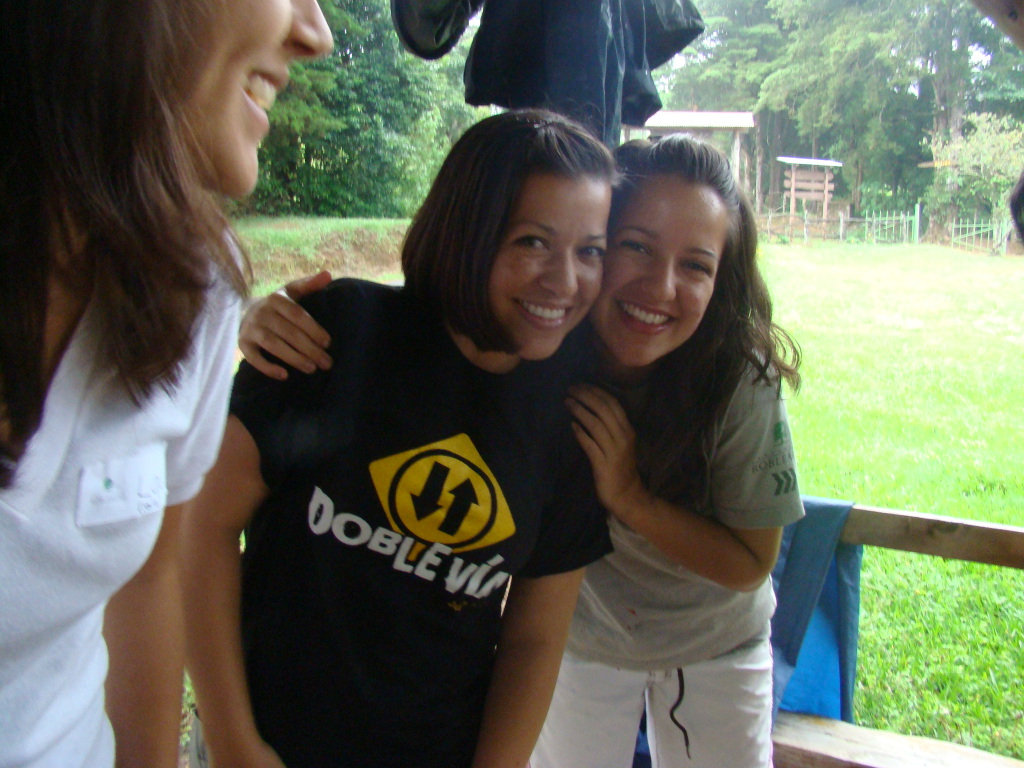 Greater love has no one than this: to lay down one's life for one's friends. -John 15:3
Friendship is important in every stage of development. But during adolescence friendship becomes central to everything. This is a critical stage of development because teenagers are building a foundation for having good friendships the rest of their lives.
One of the most powerful benefits of healthy youth ministry is that we can help kids understand God's design for relationships. Jesus talked alot about friendship, and we know that he nurtured model friendships in his disciples. A teenager's intense preoccupation with friendship is a good thing. It is an opportunity for the adults in their lives to imprint in them a road map for a lifetime of good friendships. Here's how…
FRIENDSHIP IS LEARNED THROUGH MODELING
One thing I have observed is that people aren't born good friends. We have to see good friendship modeled. This is why it is so important to develop youth leaders who know how to be a good friend. Sometimes parents freak out when their teenagers start to spend more and more time with their friends. They feel like they are losing their kids. This is not true at all. It's a natural transition that needs to be embraced. Rather than fighting against this natural wave of change coming into a teenager's life, it is best to be proactive and intentional about showing and modeling to them God's design for friendship.
RELATED POST:  30 Things Teenagers Want in a Relationship
Here are four of the very best things you can do to help your teenager develop a healthy understanding of friendship that will impact the rest of their lives:
1. BE WITH JESUS: Whether you are a parent or a youth worker, the best way you can serve teenagers is to nurture your friendship with Jesus. Modeling how to be with Jesus will leave a lasting impact on teenagers.
2. BE A GOOD FRIEND TO YOUR PEERS: It is vital that we as parents or youth workers have great friends ourselves. Kids learn best by seeing us be good friends to others.
3. BE A GOOD FRIEND TO TEENAGERS: Beyond modeling good friendships in our own lives, we can help teenagers be a good friend to other kids in their schools by being a good friend to them.
4. CHALLENGE TEENAGERS TO BE A GOOD FRIEND TO THEIR PEERS: When we have earned the right to be heard by our teenage friends (by modeling good friendships), then we can take opportunities to challenge them to be a good friend to others in their school.
FOR SMALL GROUP DISCUSSION: 4 QUESTIONS THAT HELP TEENAGERS UNDERSTAND GOD'S DESIGN FOR FRIENDSHIP
Here are a few questions that work well either in a small group discussion or one on one. They help teenagers think about friendship objectively:
How would your friends describe you?
Who are a couple of the most influential people in your life and why?
In your own words, what is your definition of friendship?
What kind of person helps you come out of your shell and empowers you to be yourself? List three adjectives.
RELATED POST:  Empowerment: 8 Ways You Can Increase Someone's Potential
I no longer call you servants, because a servant does not know his master's business. Instead, I have called you friends, for everything that I learned from my Father I have made known to you. -John 15:15
WHO HAS BEEN A MODEL FRIEND TO YOU? WHAT HAS MADE THEM SUCH A GOOD FRIEND?
WHAT IS ONE THING YOU CAN WORK ON TO BE A BETTER FRIEND TO OTHERS?