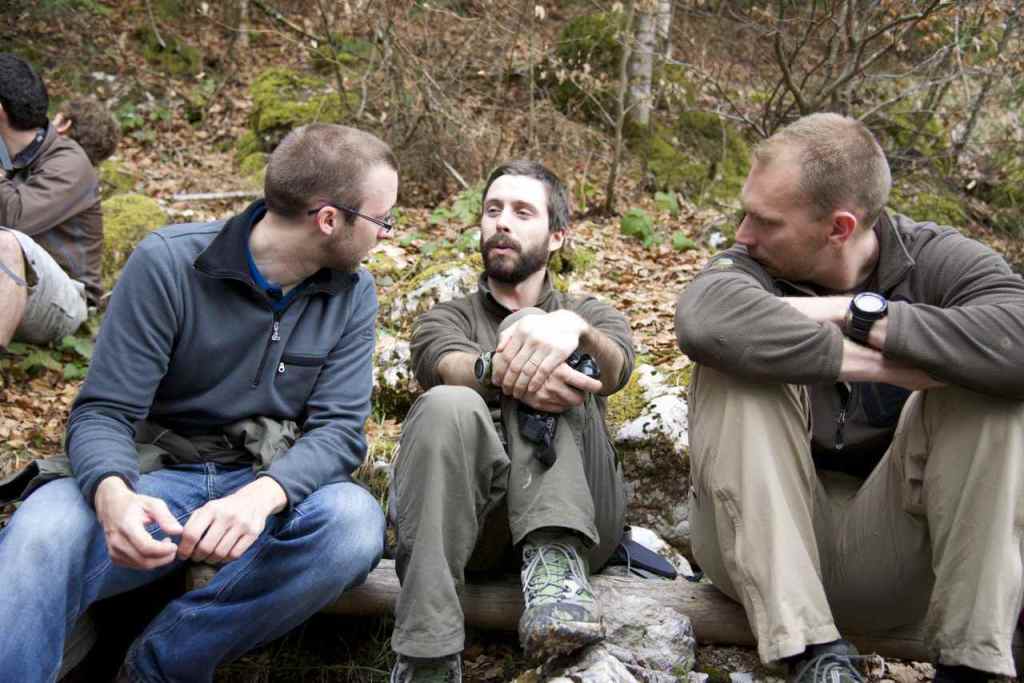 "The best journeys in life are those that answer questions you never thought to ask." ~ Richard Ridgeway
I was talking with my daughter about what it's like in her high school classes this week and she shared a profound thought. She said, "There is a girl in my class who is so funny, she always asks questions that everybody else is thinking." We laughed out loud at some of the examples she shared. Then as I thought more about it, it occurred to me that this is a profoundly important leadership quality. People are often thinking things that they may not be comfortable voicing out loud. It helps others when we are willing to ask those questions that everyone else is thinking.
RELATED POST: 10 RESEARCH-BACKED QUESTIONS THAT MIGHT HELP YOUR HIGH SCHOOL SMALL GROUPS OPEN UP
SHOULD YOU BE QUIET OR SPEAK UP?
There are times when we need to be quiet, and there are other times when we should speak up and ask questions. This is a holy tension I think. The Bible gives us oodles of examples of people speaking up for the sake of others. We even see God himself doing this: "For Zion's sake I will not keep silent, for Jerusalem's sake I will not remain quiet, till her righteousness shines out like the dawn, her salvation like a blazing torch" (Isaiah 62:1). There is a time to speak up and fill the airwaves with our voice to get glory for God. One time two blind men made a real scene when they started crying out to Jesus for mercy: "The crowd rebuked them and told them to be quiet, but they shouted all the louder, 'Lord, Son of David, have mercy on us'" (Matthew 20:31). There is definitely a time to not be quiet.
LEADERS BALANCE WHEN TO BE QUIET AND WHEN TO SPEAK UP
Although I'm an advocate for speaking up from time to time, there is a balance to this. Our lives should not only consist of making noise or asking questions. God spoke through the prophet Zephaniah about this: "The LORD your God is with you, he is mighty to save. He will take great delight in you, he will quiet you with his love, he will rejoice over you with singing" (Zeph. 3:17). At the end of the day, either our quietness or our speaking out should be signs of our resting in God's sovereignty over the situation we are in.
Are there any things he is calling you to speak up about? Should you be more bold in your arena of influence and ask those questions that everyone else is thinking? Would your family benefit from you asking the obvious question that needs to be asked? How about your spouse? What could happen if you asked the obvious question everyone is wondering about among your friends at school? How about at your work place? Or in the public square?
On the opposite side of the spectrum, is God calling you to be quiet and rest in his sovereignty in some area of your life? Have you been taking something into your own hands that you need to quietly release to God? Have you developed a habit of prayer to be able to discern whether you are called to speak out or be quiet? This is a vital leadership quality.
WHAT QUESTIONS ARE PEOPLE AROUND YOU THINKING?
As a leader, there is really no cookie cutter answer to this. Because in your own context and arena of influence people will have unique questions. It is up to you to prayerfully and intentionally figure out what people are thinking. Here a few questions that I think young people in particular are asking:
What does it take to have a healthy, life-giving family? When I'm an adult can I provide a great family environment for my kids?
Why do I need to get a good education? Does it really matter how well I do in school? Is it going to make any difference to go to college or not?
Why is our society becoming so polarized? It seems like people can no longer get along or compromise? What can I do to bring more unity in my school and city?
I'm totally stressed all of the time. Even the entertainment I pursue doesn't really give me rest. What kind of leisure time will actually refuel my soul?
I see my friends hurting and not liking themselves. How can I show care and empathy without getting sucked in to the abyss of other people's depression?
I really want a clean and healthy environment but some people don't seem to care. How can I help keep the environment healthy without getting totally angry at other people who don't care?
Does God care whether I stay in good shape or not? I eat junk food, play video games, and don't really do anything to stay in shape. I don't even know how to get started, but I feel really bad.
Why are people so fired up about religion? Can someone please explain to me the differences between the main religions?
What is going to happen to me when I die? What about my friends and family who have died. Where are they?
Growing up should be fun and it should be fun and motivating to make progress and accomplish things. But it seems like the message I'm getting from school and the media is that achievement and accomplishment are somehow evil–that everyone should just be equally luke-warm and then we'll all get along. This doesn't make sense.
Peace seems like a great ideal to pursue, but how is that possible in a world where everyone is so prideful and selfish?
I feel insecure in a group. This makes me do wierd stuff that doesn't make me feel good deep down. How can I become a secure person so I don't act so awkward?
RELATED POST: 30 Things Teenagers Want in a Relationship
WHAT IS A QUESTION THAT PEOPLE ARE PROBABLY THINKING IN YOUR FAMILY, SCHOOL, OR WORKPLACE?
WHAT IS ONE THING YOU COULD DO TO CREATE A LEADERSHIP CULTURE THAT ASKS QUESTIONS THAT EVERYONE ELSE IS THINKING?
How was helpful to you? Anything you agree with? Anything you would add to the discussion? I'd love to hear your comments!