As a youthworker or parent, to give hope and solace to teenagers, we need to tell them how to find peace. The world has questions. The Bible has answers. Students, ages 13-25 in particular are beginning to shift from a totally concrete view of the world to a more abstract perspective.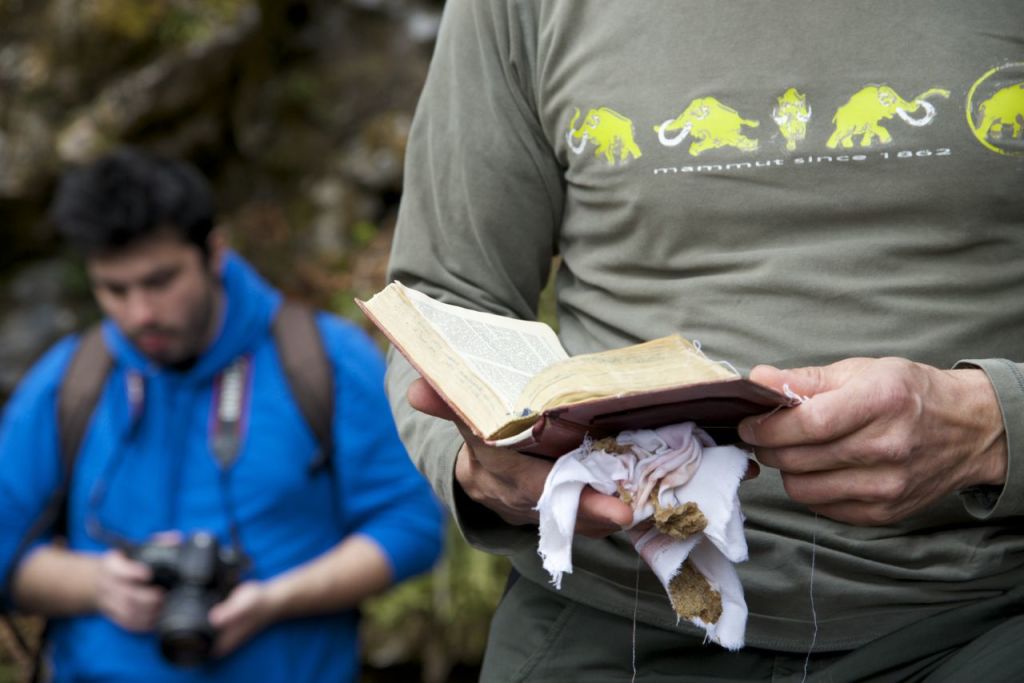 This means that adolescence is a time where we begin to process our environment and relationships by asking lots of questions. Most of these questions go unspoken, but they are there if you dig for them.
In my recent post, Questions Leaders Ask that Everyone Else is Thinking, I shared some common questions that (in some form or another) every adolescent I know is asking, deep down.
SOME COMMON QUESTIONS (IN SOME FORM OR FASHION) MOST ADOLESCENTS ARE PONDERING DEEP DOWN:
What does it take to have a healthy, life-giving family?
Why is our society so polarized?
How can I show care and empathy to my friends without getting sucked in to the abyss of other people's depression?
What is going to happen to me when I die? What about my friends and family who have died. Where are they?
I feel insecure in a group. How can I become a secure person so I don't act so awkward?
Western Youth Culture specific: Growing up should be fun and it should be fun and motivating to make progress and accomplish things. But it seems like the message I'm getting from school and the media is that achievement and accomplishment are somehow evil–that everyone should just be equally luke-warm and then we'll all get along. This doesn't make sense.
Eastern Youth Culture specific: My parents have strong opinions of how I should practice my faith and remain true to my culture. Is it wrong for me to think for myself and have a different opinion than my parents, grandparents, or ancestors? Does God think it is dishonoring to them to question my practices and beliefs, or am I free to think for myself?
Without giving too much detail, I simply want to send out a loud message to teenagers in every culture that you don't need to feel trapped or alone with your deep, unanswered questions. There are typical things students are struggling with all over the world. And the Bible has answers. As a youthworker, parent, or teacher, to give hope and solace to teenagers, we need to tell them these two things:
I CARE ABOUT WHAT YOU ARE WONDERING  +  I AM CONFIDENT THE BIBLE  HAS ANSWERS TO YOUR DEEPEST QUESTIONS.
You may be thinking: "How can you state this so boldly?" Here's why I can, without reservation. The world has many questions. The Bible has answers.
15 WAYS TO FIND PEACE YOU ARE LONGING FOR… BY SEEKING ANSWERS TO YOUR DEEPEST QUESTIONS IN THE BIBLE:
The Bible… reads as a story, not a boring list of laws and moral to-do's

It is reliable and historically accurate

It's scientifically true to life

It is full of hundreds of eyewitness accounts (It's not written through just one person's perspective like other holy books)

It is brutally honest about your sin. It doesn't candy coat why the world is messed up. It shows you where to find peace

It gives a hopeful picture of your potential to enjoy a relationship with a loving Heavenly Father forever

It reminds you that you are not alone and that God can relate with what's going on in your life because he sent his son Jesus to experience humanity to its fullest

It has more archaeological evidence to support its validity than any other religious or non-religious book in the history of the world

It is consistent from start to finish

It is full of prophecies that have come true

It explains fully who Jesus is, why he was born, why he died for mankind's sin

It clearly tells all people in every tribe, language, and culture how they might receive salvation through faith in Jesus and enjoy relationship with him forever

It offers very clear guidance on how you can experience life to the fullest

The Bible is the living Word of God, which means that it has the power to transform your life beginning the moment you start reading it, to the time you put your full trust in Jesus Christ, and beyond

The words of the Bible can be tested and found true through genuine faith in Jesus
RELATED: If Jesus isn't Who He said He was, the World has No Hope | 10 Reasons
THIS MAY OPEN UP A CAN OF WORMS FOR YOU. THAT'S OKAY.
I have intentionally not provided references or biblical examples to these 15 reasons for seeking your deepest questions in the Bible.  I'd rather stir up some dust and even push some buttons to make people wonder if these 15 reasons are legit. I encourage you or your adolescent friends to test each one of them out. Decide for yourself if your deepest questions can be answered adequately in the Bible. To find peace, you must dig a little bit into God's Word, the Bible.
LET'S DO THIS!
If you are new to the Bible, what's stopping you from pressing in to your deepest questions and see if you find freedom in the answers you find in the Bible?
DO YOU HAVE ANY OTHER SIGNIFICANT REASONS TO SEEK ANSWERS TO YOUR DEEPEST QUESTIONS IN THE BIBLE? ANYTHING YOU'D ADD TO THE LIST?