Parents (and grandparents) are an absolutely vital part of your student ministry. This is true of middle school, high school, and in some ways even college ministry. Regardless of their faith, whether Believers or non-believers, parents of teenagers are still the primary gatekeepers for their kid's involvement in your student ministry. And even parents of college students, who may not really be a "gatekeeper" any longer, can still be a catalytic advocate for your ministry.
In the grand scheme of things, your relationships with parents may be just as important as your relationship with students. Parents enhance your student ministry by giving you ideas, feedback, resources, and prayer. Your whole ministry will benefit from parents who are appropriately involved as advocates, especially among other parents.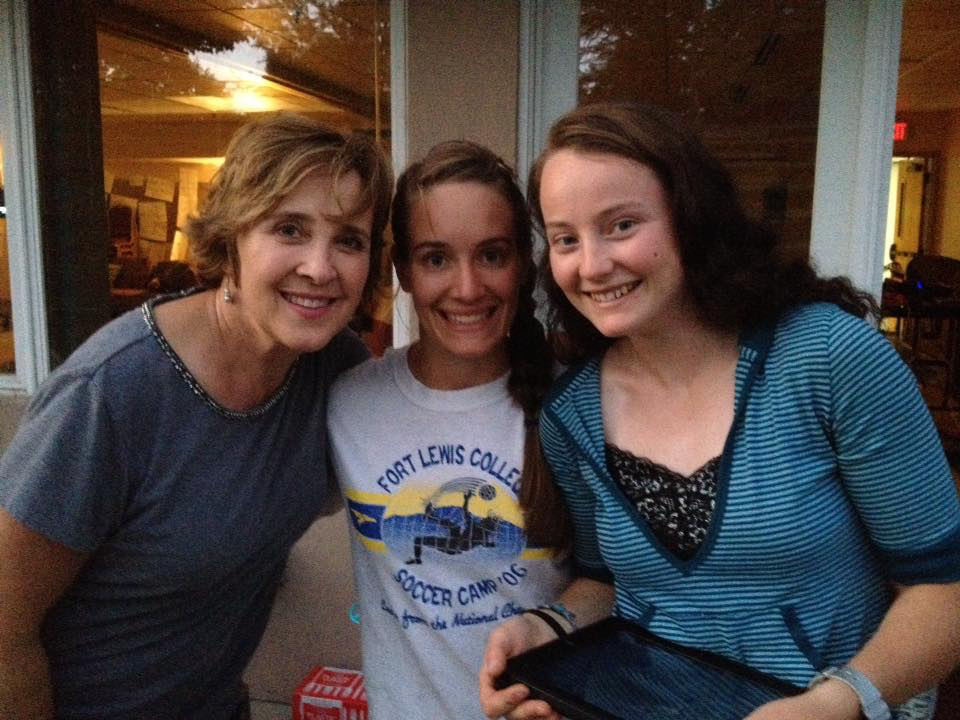 PARENTS WILL LOVE YOU & HELP YOU IF YOU SEEK TO INVOLVE THEM
There is a little story tucked away in the Gospel of Luke that if understood, offers a potent drop of wisdom to your reservoir of knowledge for how to partner with parents in student ministry. Jesus' parents and siblings had gone to Jerusalem for the Passover holiday and in the course of the festival, Jesus had migrated over to the Temple to listen in on all of the teaching. He was twelve years old at the time of this event, so he was transitioning from childhood to adulthood in his culture. And he wanted to be around the wise teachers to listen, learn, and ask questions. Well as things would have it, when the family left Jerusalem to head back to his home town of Nazareth, because there were lots of cousins and aunts and uncles in the caravan, his parents didn't notice that Jesus had stayed behind in Jerusalem. Obviously terrified when they couldn't find him among the family members, they hoofed it back to Jerusalem to hopefully find him there. Then,
When his parents saw him, they were astonished. His mother said to him, 'Son, why have you treated us like this? Your father and I have been anxiously searching for you.'

 'Why were you searching for me?' he asked. 'Didn't you know I had to be in my Father's house?' But they did not understand what he was saying to them.

Then he went down to Nazareth with them and was obedient to them. But his mother treasured all these things in her heart.  And Jesus grew in wisdom and stature, and in favor with God and man. -Luke 2:48-52
You first have to realize that Jesus was not being a smarty pants here. He was respectful to his parents, but in effect, he was saying to them, "I was doing the very thing that you have always wanted and prayed for me… I was worshipping the Father and studying his Word because I love him so much." What more could a parent want for their kid? Well, after things settled down, Mary in fact came to this very same realization, and "treasured all these things in her heart." She couldn't have been happier. Jesus as a boy was giving his whole devotion to loving God and loving people. His parents were doing their job.
RELATED: 3 Things Teenagers Need to Hear from Adults
GOD HAS DESIGNED PARENTS TO PROVIDE COMPREHENSIVE CARE FOR THEIR KIDS IN 4 AREAS
To understand how to bless and involve parents in your student ministry you need to know: What God has called them to in their role as a parent, and what they want for their kids.
Luke 2:52 is probably one of the most important passages in the Bible to understand the adolescent maturation process. Not every parent is good at all of this or even knows how to help their adolescent kids grow in these areas, but nevertheless, God has equipped each parent to be the primary provider for comprehensive care for their kids. This passage highlights the four areasJesus grew as an adolescent: 1) wisdom, 2) stature, 3) favor with God, and 4) favor with man. If you can learn to help the parents of students in your ministry achieve these four goals, you will see amazing fruit. And parents will be eternally grateful to you!
1 – WISDOM (KNOWLEDGE OF GOD AND HIS WORLD)
How is your student ministry genuinely helping students grow in their knowledge of God and his world? This may seem basic, but this should clearly be a primary goal of your ministry. You may want to spend some time with your volunteer leadership team and brainstorm all of the ways that you can take full advantage of the time you have with students to help them grow in biblical wisdom and knowledge. Then, communicate to parents regularly how you are shaping your ministry around this objective.
Tell parents what you are doing to help students grow in knowing God and gaining biblical wisdom for life and decision-making. You may even ask parents for feedback on how they think you are doing in this area. Also, ask them if they see anything in their kids or their kid's friends that they would like you to try to address in your ministry. Parents see things from a unique angle, so they can help you become better at what you do as a student ministry leader.
RELATED: 5 Trends in Youth Ministry & How to Navigate the Perfect Storm
2 – STATURE (ATTENTION TO PHYSICAL HEALTH)
This may seem basic, but this is an important priority. All of the fun, recreation, and even apprenticing or tutoring students in certain hands-on vocational skills can be a way to serve them and their family. Parents want to see their kids growing healthy. How can you help them? Try to put yourself in a parents shoes and schedule events, etc. around what is healthy for students. How am I helping these parents in their responsibility to help their kid grow in their physical health?
Try to build into your 1:1 times, or weekend activities and summer camps a huge element of physical activity. This is not trivial. This is helping students in their adolescent maturation. Students who are physically active and pushing themselves are going to feel better, probably be healthier (its great for your immune system), and they will have a clearer head. Not to mention all of the benefits of physical activity for friendship development, confidence, and creating stories for students to share as they log experiences together. Be sure to communicate verbally or non-verbally to parents that you care about their child's physical health. In doing so, they will be advocates for you big time.
RELATED: A Theological Perspective on Adventure
3 – FAVOR WITH GOD (LOVING GOD)
This goes without saying really, but loving God is the primary goal of student ministry. How you facilitate worship, Bible study, prayer, service, small groups, etc. are all ways to help your students grow in their love of God. Let this be the filter for your planning. How is this going to help students grow in their love of God? And then ask parents for feedback on how they see their kids growing or not growing in this area. Invite their input on things that they see in their homes that they would love to have addressed within your student ministry through talks, small group discussions, resources, etc.
RELATED: Leaders Ask Questions that Everyone Else is Thinking
4 – FAVOR WITH MEN (LOVING PEOPLE)
Serving people is what brings us joy. When young people think about what they want to do with their life, it ultimately boils down to helping people. Student ministry leaders have an incredible platform to help students understand that the way we love God is by loving people. Creating opportunities for students to use their spiritual gifts to serve within the student ministry, or setting up short term or long term mission opportunities are just a couple easy ways to do this. But again, spend some time with your leadership team and discuss deeply this question, "How are we intentionally helping the students in our ministry grow in their love of people?" Then make sure you talk to parents and tell them this is your goal. Ask them for help or to serve alongside you in this endeavor. And ask them for feedback on how they would rate your student ministry in this department. Listen and take to heart anything they share because the goal is to get better at loving people! Constructive criticism should always be welcomed and sought out… that is the sign of a ministry that has a huge scope of growth ahead!
RELATED: You Can Succeed in Talking with Students Anywhere, Anytime
A SIMPLE STEP TO SERVE PARENTS BETTER
Next time you see a parent tell them how blessed you are to know their kid (give them specific things you like about their kid) and then thank them for letting you invest in them as a leader. Let them know that if there is anything you an do to help them to give you a call.
Take some time this week to think about parents and in prayer ask the Lord to help you evaluate how you are helping parents meet their four primary objectives listed above from Luke 2:52.
Get your volunteer leadership team together and create a list of questions that you can go through to evaluate how you are doing in these areas. Enhance strength areas, and tenaciously research and find ways to improve your growth areas that may be a weakness.
Create a short feedback card that you can give to parents over the next couple of weeks and 1) communicate simply what your vision is in your ministry and how you prayerfully aim to help and support them through your student ministry program, and 2) ask them for specific feedback in these four areas.. ask them for ideas, constructive critique, etc.  And then follow up on every bit of feedback you get. This is golden.