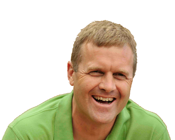 I am the Vice President of Nexus International, a mission organization focused on equipping and encouraging indigenous youth leaders in their work to proclaim the Gospel to every young person on the globe. We come alongside catalytic local leaders who are the evangelists, the thought-leaders, and the social entrepreneurs that our world desperately needs.
This is my personal blog. It is aimed at exploring international youth and family ministry. From my work and relationships in over 55 countries, I am grateful to have an appreciation for international leadership and global youth culture. My philosophy of leadership is that if you want to be a catalyst for transformation in any culture, you need to figure out what it means to be healthy spiritually, physically, emotionally, and intellectually.
I write on leadership, marriage and family, youth ministry, evangelism, missions and church planting, outdoor ministry, and productivity. My goal is to offer thoughtful, practical content that can make a difference in your life immediately, especially if you are a leader. I typically post one to two times a week.
BIOGRAPHY
I live in Fort Collins, Colorado (north of the Denver-Boulder metro area) and I am married to Becky (my wife of 23 years). I have five incredible children. I have been involved in leadership, student ministry, pastoral ministry, and missions ever since college. I started out working with Young Life in Tucson, Arizona. I served on the Young Life staff for fifteen years, including internationally as the National Director of Young Life New Zealand.
In my free time, I enjoy spending time hiking and climbing in the wilderness, just about any kind of sport, reading magazines and books from all kinds of genres, listening to all sorts of music, hiking in the mountains, cycling, playing golf, and sitting by the fire on my back patio with family and friends. I am a volunteer pastor at Mountain View Community Church, Fort Collins, CO where I have served on the pastor's board for eight years.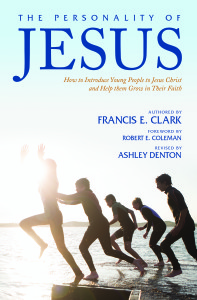 In 2011 I published my first book, Christian Outdoor Leadership: Theology, Theory, and Practice. Some some leading people in the field of youth ministry and outdoor ministry have commented that my book is a foundational resource for those involved in outdoor ministry. In 2015 published The Personality of Jesus: How to Introduce Young People to Jesus and Help Them Grow in their Faith.
I have a Doctoral degree in Missions and Cross Cultural Studies from Gordon-Conwell Theological Seminary, a Master's in Theology from Fuller Theological Seminary, and a Bachelor of Landscape Architecture from University of Arizona. Involved in over 58 countries, my ministry with Nexus International and Wilderness Ministry Institute encourages and equips indigenous leaders in the heart and skills to introduce young people to Jesus Christ through combining relational youth ministry and outdoor adventure. I also serve as a volunteer pastor at Mountain View Community Church, I am on the Servant Team for a church planting movement called, Crossway Chapel International, I am a professor at Denver Seminary and Colorado Christian University, and I serve on the board for the Alpha Center Fort Collins.
PROFESSIONAL ORGANIZATIONS
To get my latest posts you can subscribe here:
A SAMPLE OF SOME OF MY POSTS
If you are new to my site, you might want to start with some of my more popular posts. I also have another blog solely devoted to Outdoor Ministry. Here a few posts by category:
Youth Ministry
Leadership
Productivity
Missions and Church Planting

Evangelism

Outdoor Ministry (I use a separate platform for my outdoor ministry posts)

CONTACT INFORMATION
You can contact me via email and follow me on Twitter and Facebook.
DISCLAIMER
This is my personal blog. The opinions that I express do not necessarily represent those of other organizations I work for or represent. Throughout my website, I do not claim to be completely accurate, thorough, or credible regarding the information on this blog. I will not be held liable for anything that is incorrect, omitted, or for any losses, injuries, or damages arising from its use.