Most of us remember what it is like in the lunchroom. After you get your lunch you scan the room for a table to sit where you will feel welcome. Adolescence can be a season of devastating insecurity, and the lunchroom can shine a spotlight on your loneliness. Kids are just waiting for someone to shine and share the Gospel with them.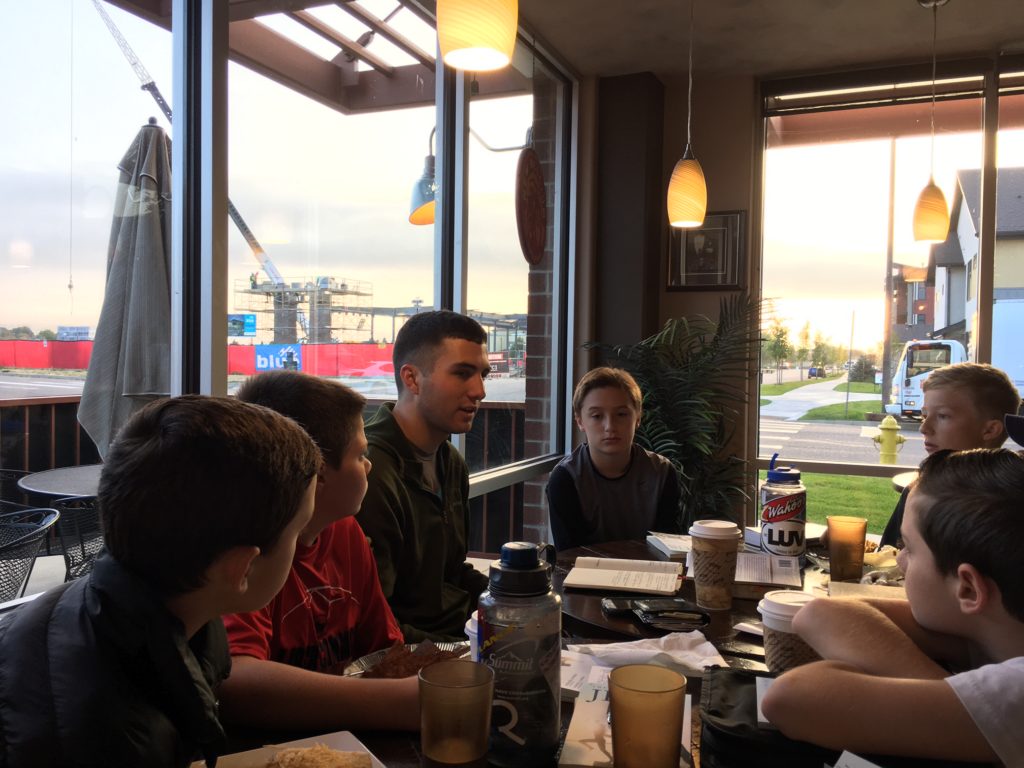 I have spent a lot of time in lunch rooms with kids. Today as much as ever we must not abandon the lunch room and other places kids hang out. We need brave young leaders who are willing to go into the world of kids to be authentic representatives of Jesus. A song by John Michael Talbot casts a compelling biblical vision for those who might go offer the Bread of Life of the Gospel to kids in middle schools, high schools, and colleges:
Come to the table He's prepared for you
The bread of forgiveness, the wine of release
Come to the table and sit down beside Him
The Savior wants you to join in the feast,,,

And here at the table, sit those who have loved you

One is a traitor and one will deny

But He's lived his life for them all

And for all be crucified  (John Michael Talbot song, "Come to the Table")
REMEMBER THE LUNCHROOM SO YOU DON'T LOSE YOUR HEART FOR ADOLESCENTS & THE GOSPEL
Imagine carting your lunch tray out of the food line and as you look over the crowd you see a popular kid smile at you. With the wave of his hand he invites you to come sit at his table. You probably feel awkward.  Like crossing the street you look side to side wondering if he is waving at you. Glancing back, you see his eyes look right at you. He nods and beckons you to come sit next to him. Sheepishly approaching his table, his friends shift a bit to make room for you. And they all give you a warm welcome. This is a picture of the Good News of Jesus. It symbolizes the ministry of reconciliation Jesus has given to his disciples to share with the world through warm hospitality.
"Come, all you who are thirsty, come to the waters; and you who have no money, come, buy and eat! Come, buy wine and milk without money and without cost." (Isaiah 55:1)
WHEN SOMEONE INVITED ME TO THE TABLE
When I was I was in high school, this scene happened to me, but it happened on a soccer field, not the lunch room….